The Story Behind Our Work
For two decades we've been designing and building applications by first and foremost observing how people interact online and within developer communities. We approach product engineering with a focus on testing and improving the user experience of products. Our clients are challenged to think beyond the user interface toward accessible designs that satisfy user needs.  Here are a few examples of our work.
Search Engine Optimization
Technical search engineering and expert review, including mobile and localized SEO, site migrations (including to HTTPS), and organic search growth. Program engineer and technical program manager for international developer community reaching the next billion users in international markets.
Digital Strategy and Technical Program Management
Omni-channel digital campaigns for the financial services. Led digital strategy for large consumer and business campaigns, including testing new media, social, SEO and SEM analytics for financial services. Variance testing of content and performance enhancements.
Fluid layouts and a narrative content strategy helped engineer this Responsive (RWD) redesign for the prominent corporate art collection at progressive.com.
E-Learning application engineering for researchers at University Hospitals, MetroHealth, VA, Cleveland Clinic and Case Western Reserve University. Two-camera video production produced original content for an application that served to a national audience.
Usability and expert review of UN Women's grants management application to test functionally and understand how users respond to the application interface.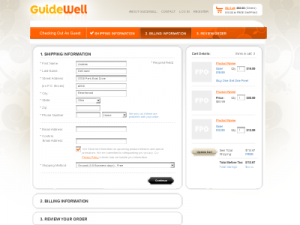 Frontend engineering for Blue Cross Blue Shield e-commerce application
Building components applying LeanUX methods for the modern web.